On July 20-22, the grand event of container industry and multimodal transport was kicked off in the Shanghai World Expo Exhibition Hall. With lots of people attending the exposition, the staff of DFIC performed a dancing flashmob, whipping up the hysteria of the site.
Facing the current fact of the high volumn demand of containers caused by the spread of the global epidemic, DFIC actively expanded production capacity, strived to stabilize foreign trade, tried every means to ensure production and made every effort to provide services, playing a active role in stabilizing the international supply chain.
This Asia Exhibition of Container Multimodal Transport the expectation of the industry, breaks through the haze of the epidemic and blooms in Shanghai again. DFIC, as an important manufacturer in the industry, met old and new friends at DFIC Booth on the first day of the exhibition, aiming at accelerating information flow, strengthening industrial chain cooperation and promoting the healthy development of the industry.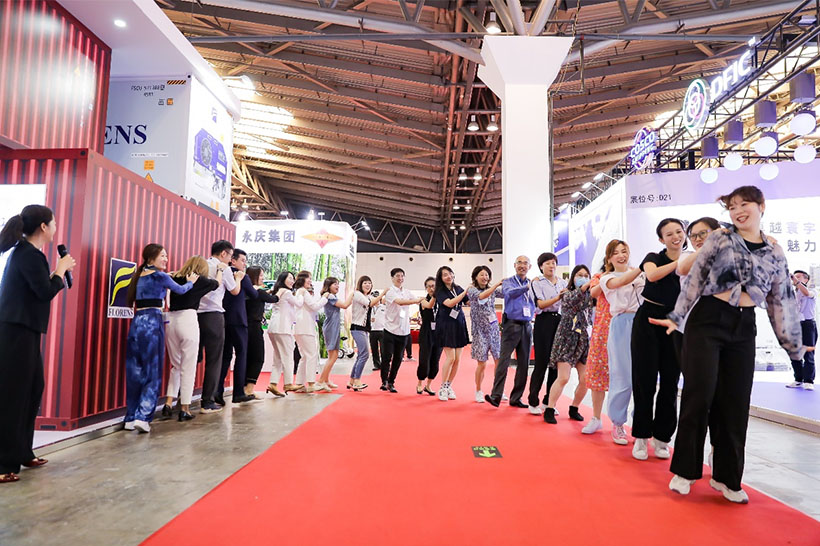 During the exhibition, DFIC Marketing team joined hands with the representatives of six factories to show the strong vitality of market service, innovate service and stimulate new vitality. The flashmob charity performance for Shanghai Baby home has showed the energy of DFIC employees with bright smiles, exuding oriental vigor and displaying outstanding dancing, and caught the attention of countless exhibitors. With the flash dance and cheerful music, customers and friends participated in interactive games and lottery activities to donate for the disabled and orphan for Shanghai Baby home. All the customers, suppliers and exhibitors gave their love and wished the children live a better life.
With the assistance of the Marketing Department, the team also prepared an ice cream machine for customers on the second day of the exhibition, providing customers with variety snacks and homemade coffee drinks. "Honesty is promised to customers, and satisfaction is experienced by customers." Customers come to the booth to exchange market information and discuss follow-up cooperation with all kinds of snack to experience the enthusiasm and warmth of DFIC.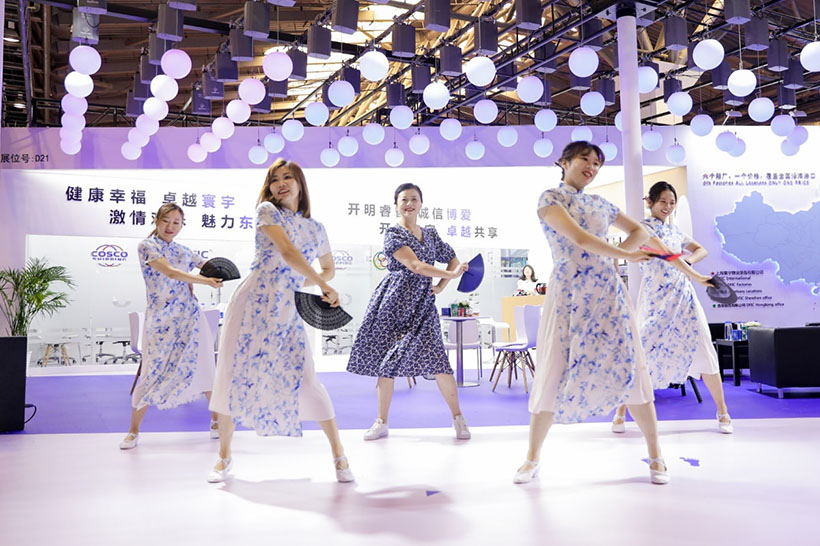 The three-day exhibition ended successfully today. The finale dance program of "DFIC Flashmob" once again warms up the exhibition with solo, interactive dance and dancing with customers which left countless happy moments and memories. DFIC Marketing Department will continue to explore more creatie service modes, be stable and far-reaching, and innovate constantly. We are willing to face different chanllenges and work together, and hopes container and multimodal transport industry can better benefit the society and make the world a better place.