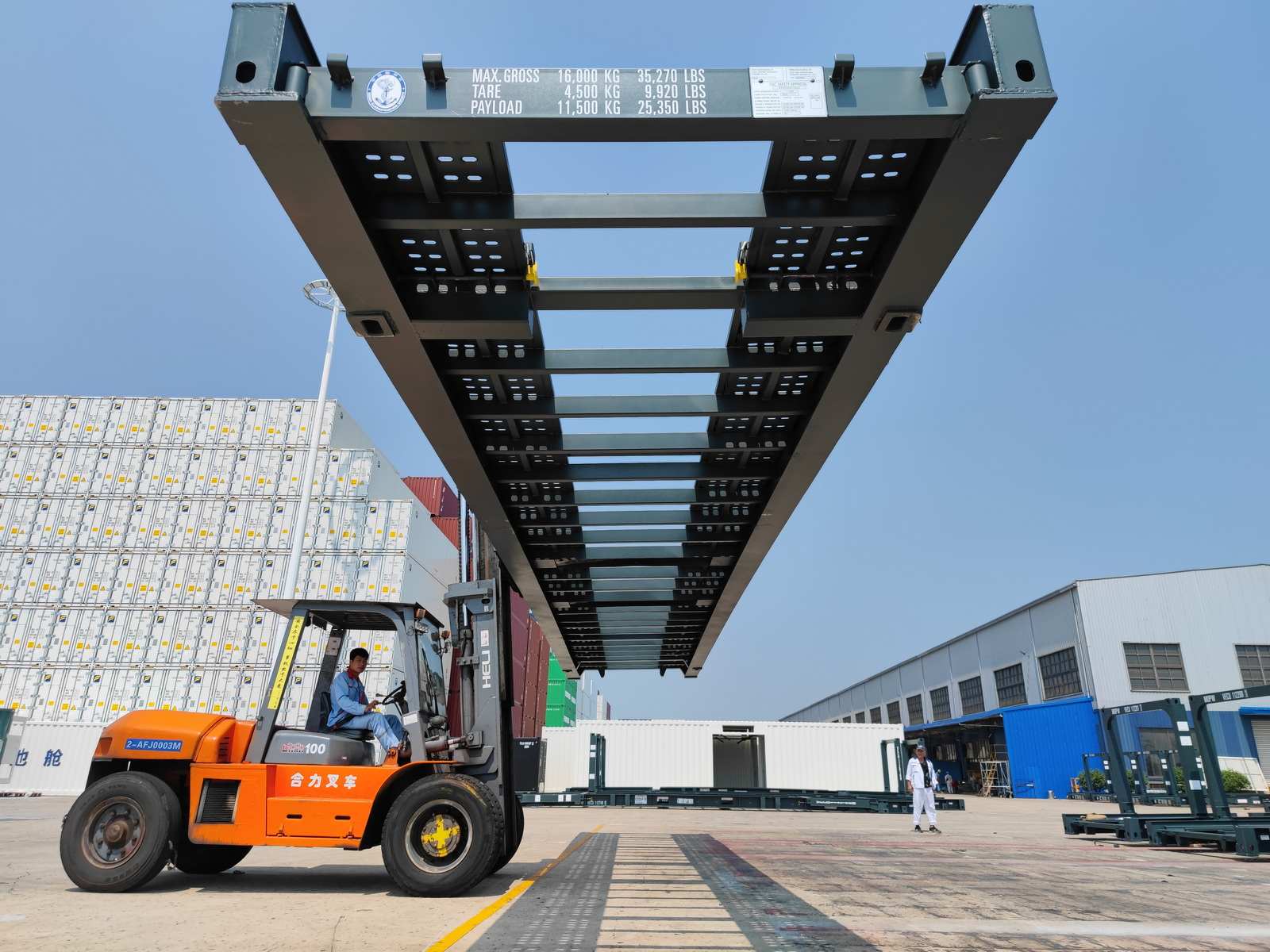 This special-designed car rack was made in Dongfang International Container (Qidong) Ltd in September 2022. They will be used to export vehicles to South America. With this type
of rack, a normal size wood pulp carrier from COSCO can hold up 1161 vehicles on its way out. It is foldable and stackable, can carry up to three mid-size SUVs. Fully loaded racks can
be stacked up to 8 tiers.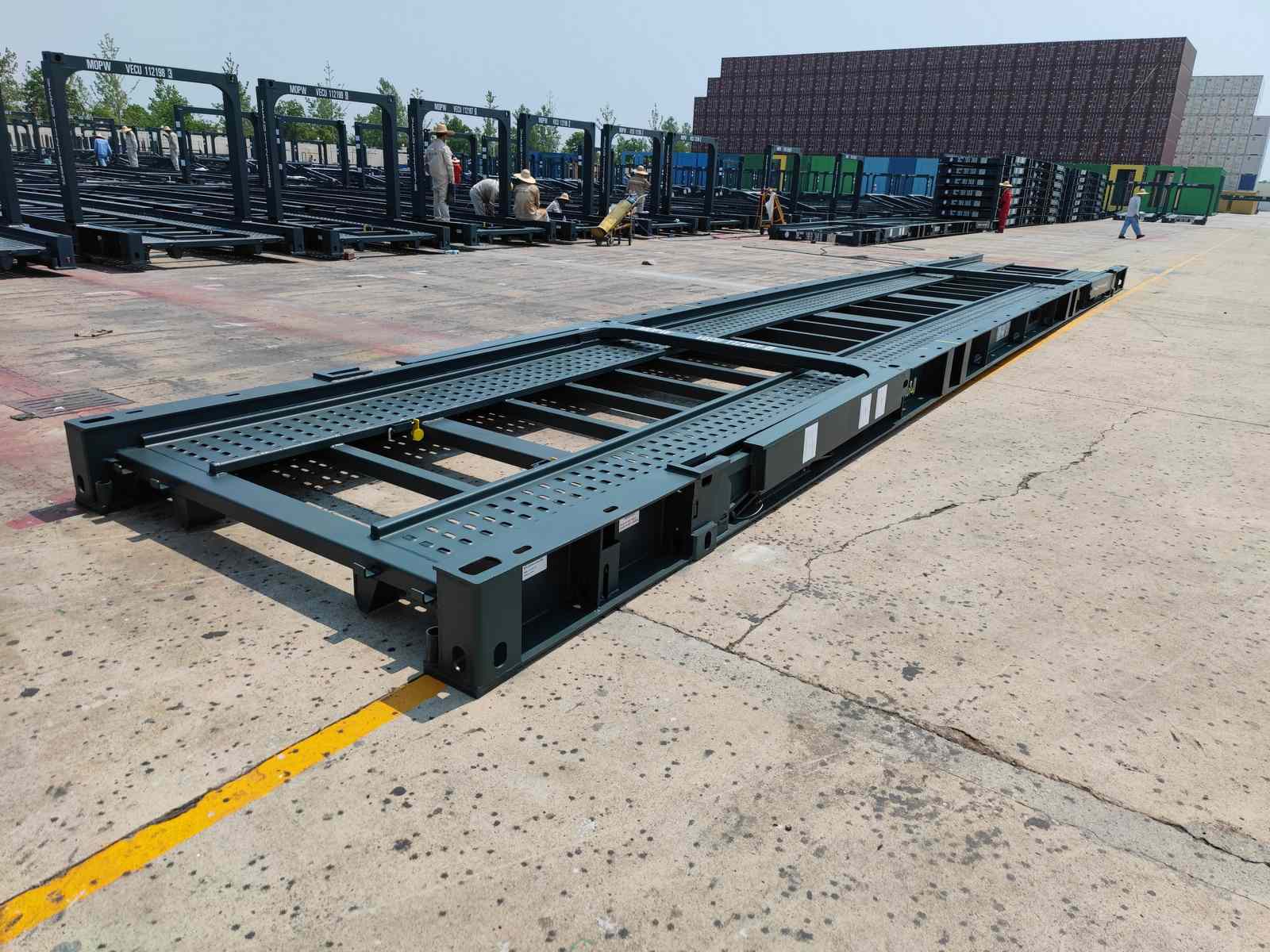 The racks can be used in wood-pulp carrier's cabin to avoid empty outward voyage and can be folded on their way back to save up space.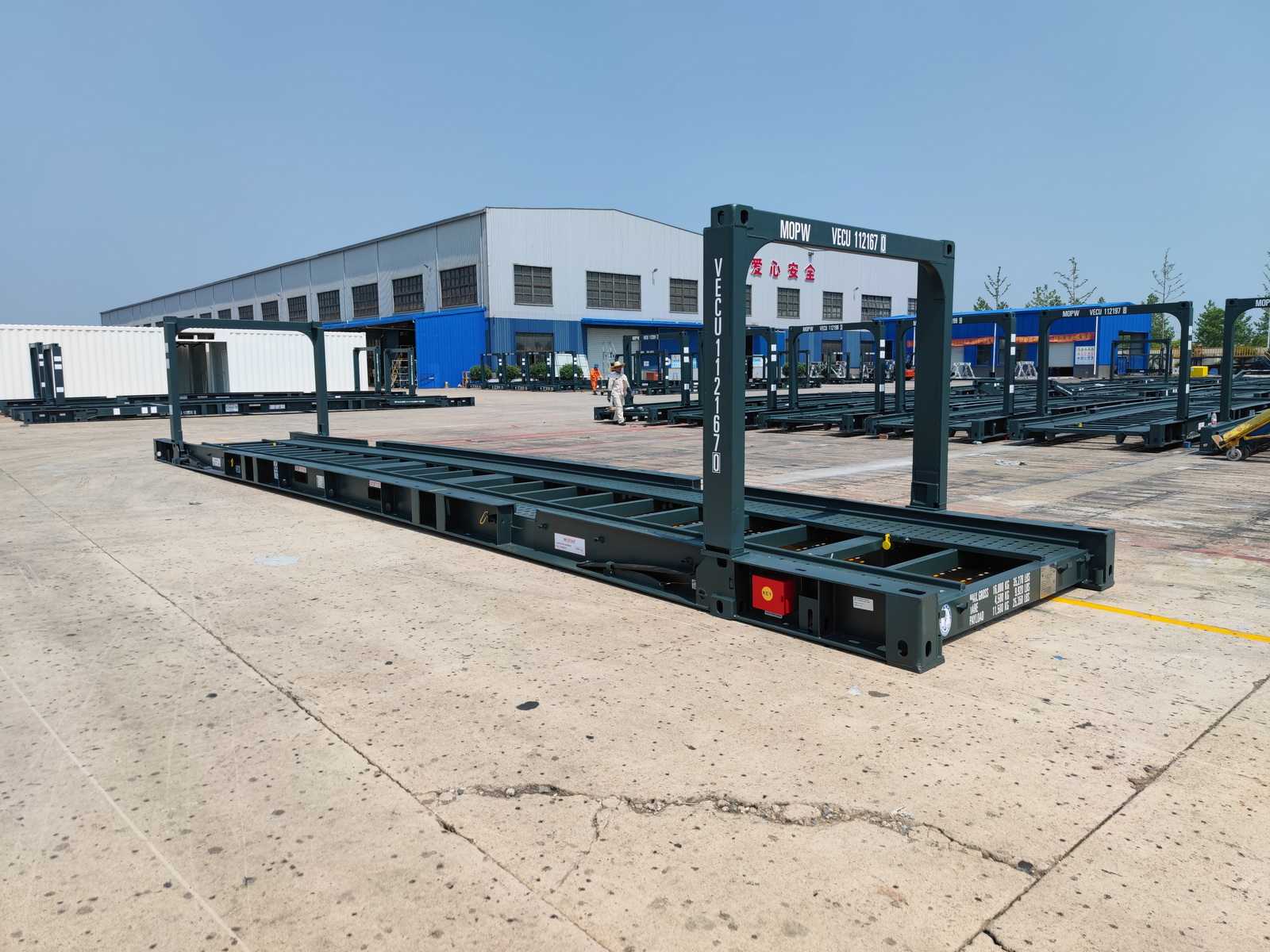 These racks do not require special slings for vehicles. Slings for ISO containers will do the job.
This design has been certificated by the Class. With this product, we are able to provide our customer an alternative solution for vehicle exporting/importing.